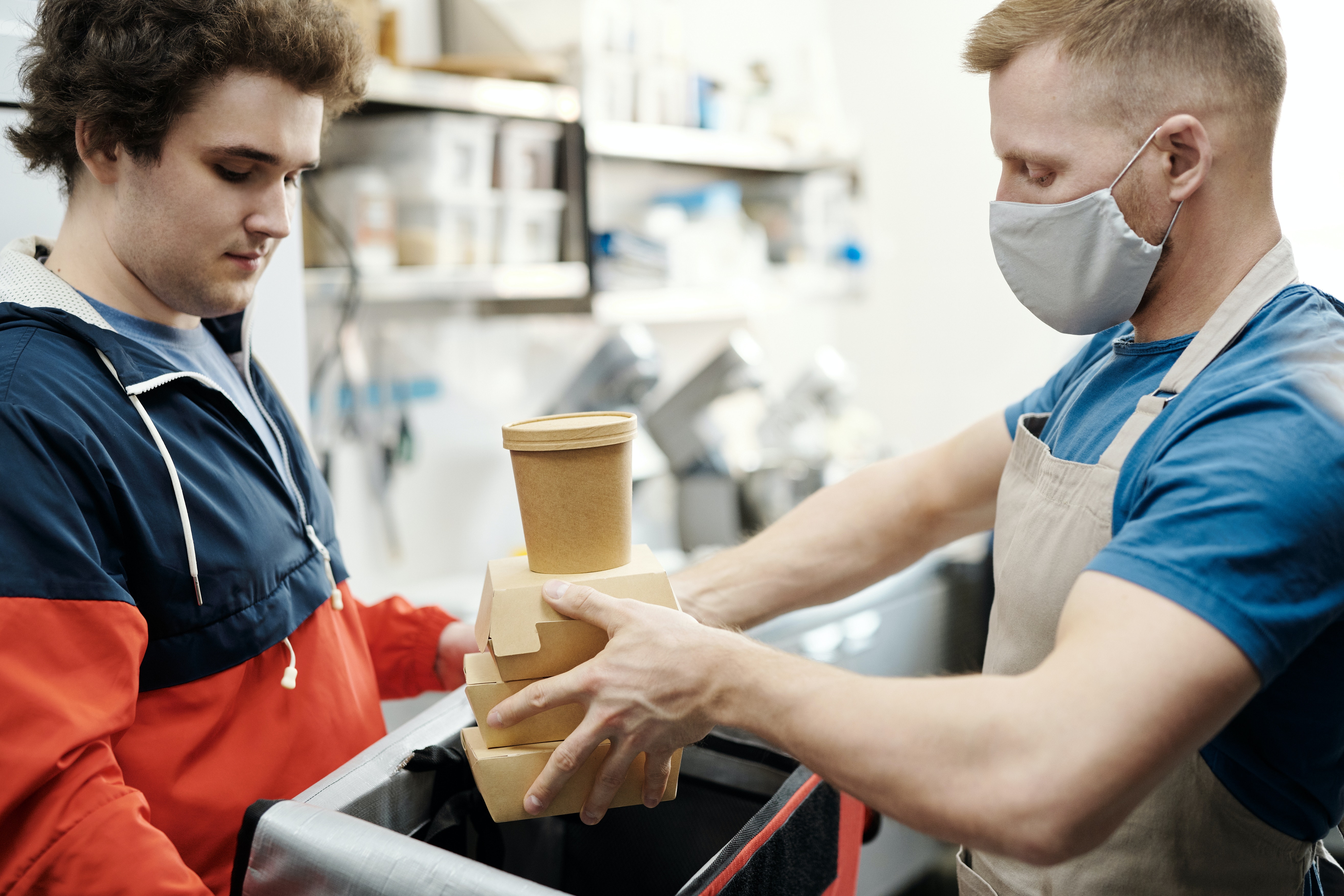 How to get started online part 2: hospitality
Building and maintaining your own online ordering platform can be expensive and time consuming, but there are times it makes sense. In part 2 of our series we look at the choices for hospitality businesses who want to take online orders.
All about the taste
If you have a restaurant, a cafe, a pub or a bar then your business is selling customers great experiences. Online ordering can make this easier - table service, or a fast mobile ordering experience for example - but it can also make things more complex - for the customer and for you the business.
Before deciding to take online orders it's important to evaluate your own technology capabilities, and the hardware, people and infrastructure you may need to support the service.
The key is to start small, as Al Hoque from The Meating Room told us:
"When we first started taking online orders we only allowed a few a day to start with, to check we could do it all properly. We were even delivering takeaways ourselves, just so we could be sure customers were getting a great service!"
Keep your priorities straight
Your first obligation is to your customer: if you're not delighting them, you're failing.
Your second is to your own business: if by taking online orders you're diluting margin too much, you may be making a deal with the devil you'll regret:
"We've come to dread the buzzer when an order comes in from one of the third party apps. It means a customer expects a great service…but we barely make anything on each order. I regret ever starting using them…"
If you're going to start using third parties it's a good idea to manage the capacity you give them, so you can balance your higher margin direct orders with the additional orders they can drive.
Fulfilling orders
The back of house of many takeaway businesses these days are covered in technology: each platform needs its own tablet and printer, and if you have your own POS system as well the mass of wires, wifi requirements and power leads can rapidly become overwhelming!
It's a good idea to plan your IT systems, ideally with an expert, to ensure each is adequately provisioned and supported.
Margin v Volume
The major app providers spend millions on advertising, each trying to outdo the other to gain greater market share.
It's tempting to think that getting your business into one of these apps automatically creates value for your business, but it's worth bearing in mind that their priority is to create choice - not to support your business. If they can drive better returns by promoting a rival, they will do.
As we've already seen, the apps can be a margin diluting option.
As with retail, there are two golden questions:
Would you have got this business anyway? If your own customers are switching to expensive third parties to place an order, you're cannibalising your own business.
Do you need the additional volume, and can you manage it on lower margins? If you don't participate your revenues may be lower…but so may your costs.
Loql: low cost online ordering is here
We've built Loql to allow independent hospitality businesses to take online orders affordably.
Loql is a not for profit, and we put all our time and effort into providing your business with affordable, powerful tools your customers will love, and you can sustainably use.
Our pricing is simple and transparent: we charge 3.2% + 20p per transaction…unless you want to take payment on collection in which case it's free!